I can't think of many things I enjoy more then soaking in the city vibe and enjoying some exotic delicacies from a street cart. Ensenada has no shortage of Seafood street carts , but what is the standout favorite of many locals?
La Guerrerense on 1st and Alvarado.
La Guerrerense is anchored by the warm and friendly Sabina. Sabina and her family have been in business for over 40 Years! La Guerrerense was serving up ceviche when the main boulevard in Ensenada was just sand.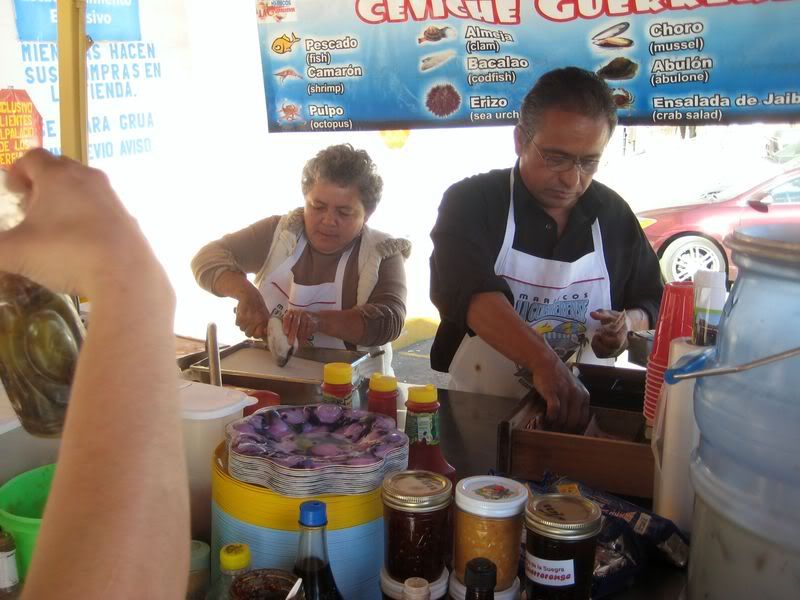 What makes La Guerrerense so special? First off the variety - Fish, Shrimp, Octopus, Clam, Cod, Sea Urchin, Mussel, Abalone, Crab Salad, Sea Snail, and Sea Cucumber. La Guerrerense works wonders with Mariscos and the quality and freshness of each creation is unmatched. From the sea to your mouth, nothing here is cooked so don't expect to see a grill.
I really enjoy, the Erizo (Sea Urchin) topped with Almeja (Pismo Clams) The Soft , delicate, and creamy texture of Erizo balances well with the plump, meaty, and tender clam.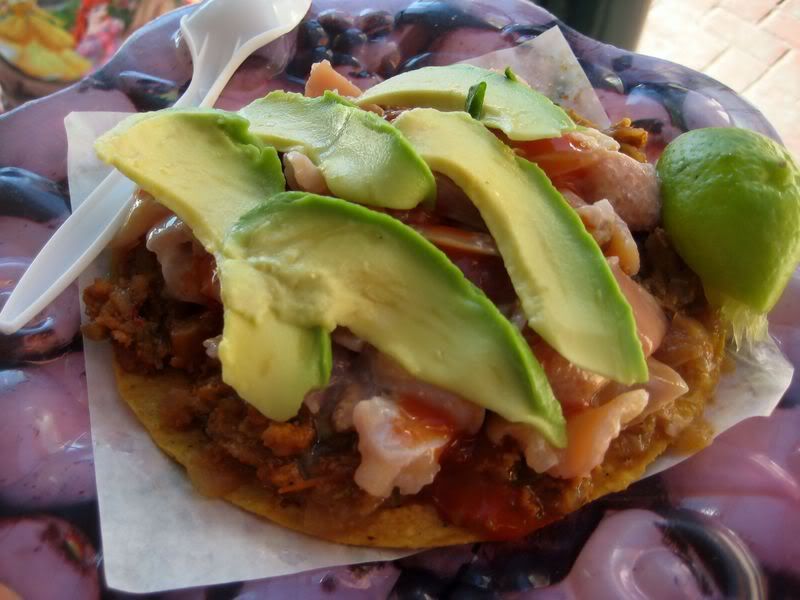 I love the clams here so much I usually just have them in their shell (en su concha).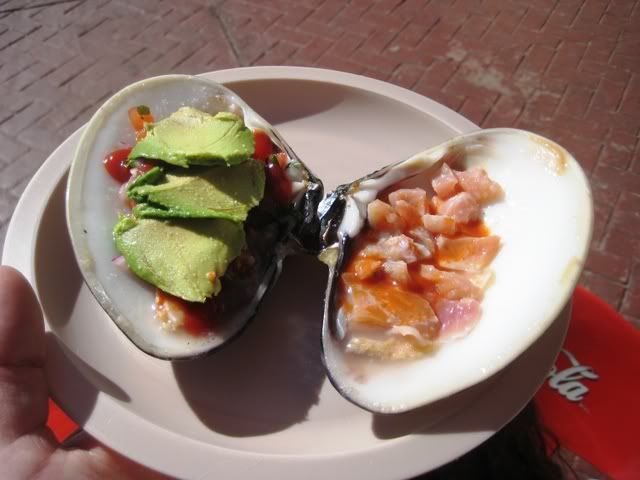 In addition to the variety of fresh fish options they make some wonderful homemade salsas that are available for purchase. The fantastic avocado habanero is one of my favorite toppings. Don't miss the homemade Agua fresca which is very refreshing.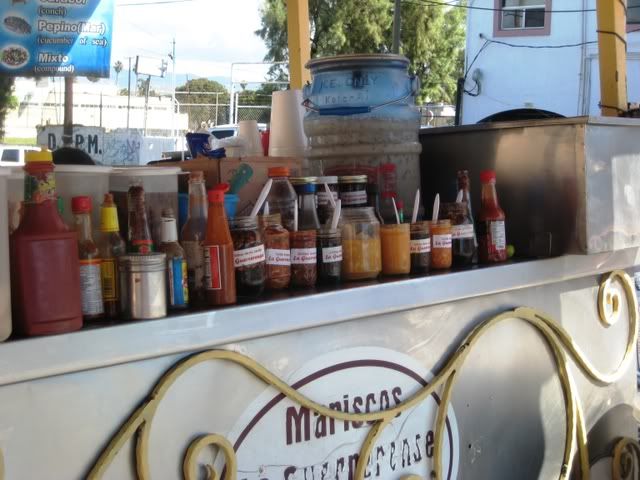 If you want to experience some of the freshest seafood in Ensenada in its pure form, check out La Guerrerense. La Guerrerense is opened 10am-4 pm Everyday with exception of Tuesday and is located at the corner of 1st (Lopes Mateos) and Alvarado.
Other sources
http://www.ensenada.com/laguerrerense/index.html
http://chowhound.chow.com/topics/587723