************Closed ************************************
A NEW RESTAURANT AND OWNERSHIP HAS TAKEN OVER 2009
Opened just a few weeks Oaxaca at Viento is located in El Sauzal Ensenada, three miles south of the last toll station (San Miguel) on Scenic Hwy 1. Once you pass El Trailero Taqueria look for the El Viento Billboard. El Viento is a coastal development that is basically in the conceptual phase.
At the end of the long wooden corridor you are suddenly embraced by breathtaking views and Oaxacan hospitality. The husband and wife owners, Laura and Salavador, were more than willing to discuss their passion. Utilizing products shipped directly from Oaxaca, the menu is ever-changing. Laura and Salvador's goal is to introduce Oaxacan regional cuisine combined with local seafood to form a fusion between Baja California and Oaxaca.
The menu, which is not in print, is based on what they receive from their fresh Oaxacan shipment. I did not get to sample the Baja-Oaxaca fusion but I did get a taste of Oaxaca. The menu items of the day included
Mole Negro Tamale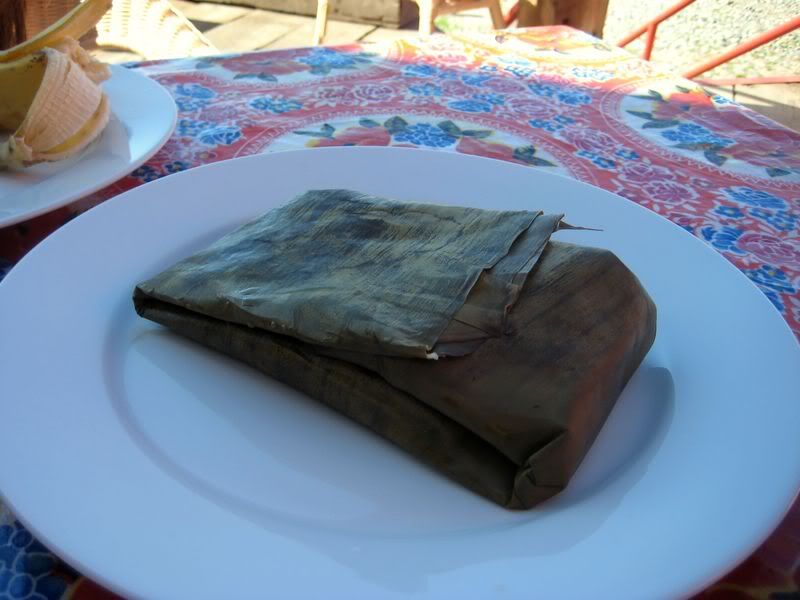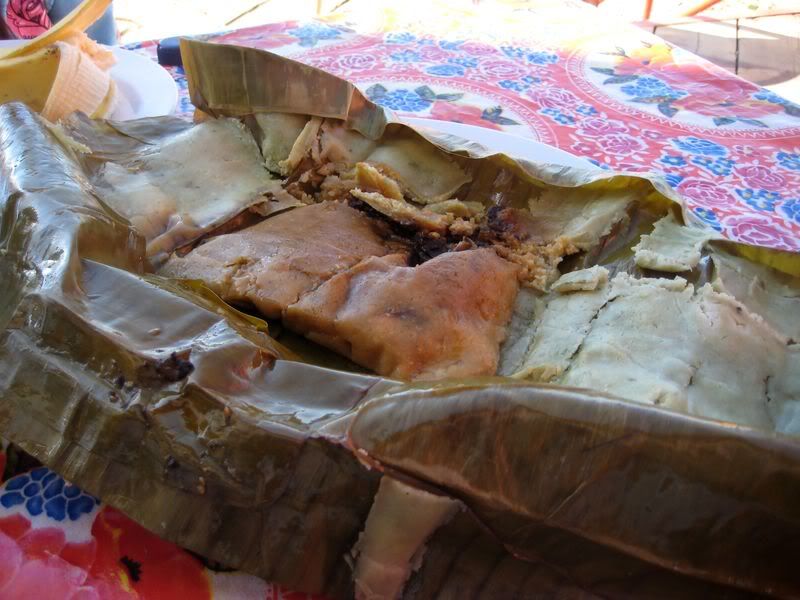 Chiliquiles con Tasajo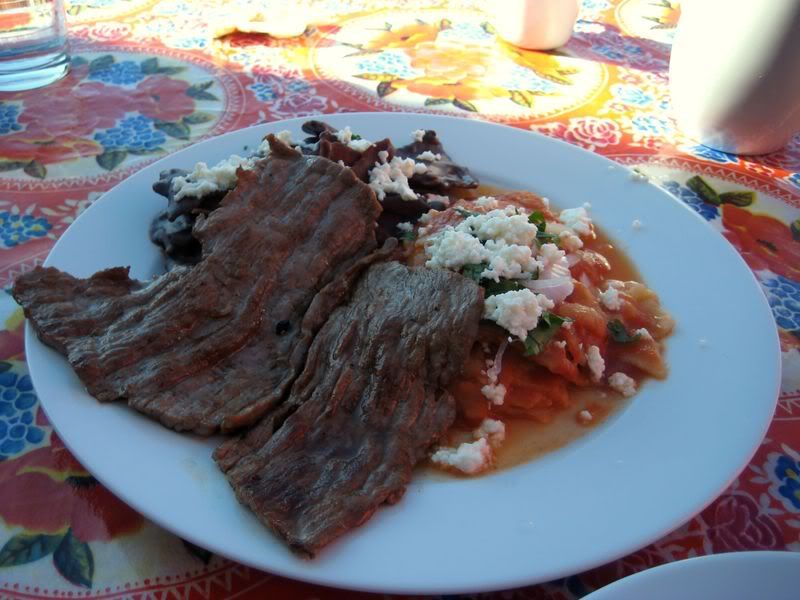 Blanda con Mole Negro y Queso Fresco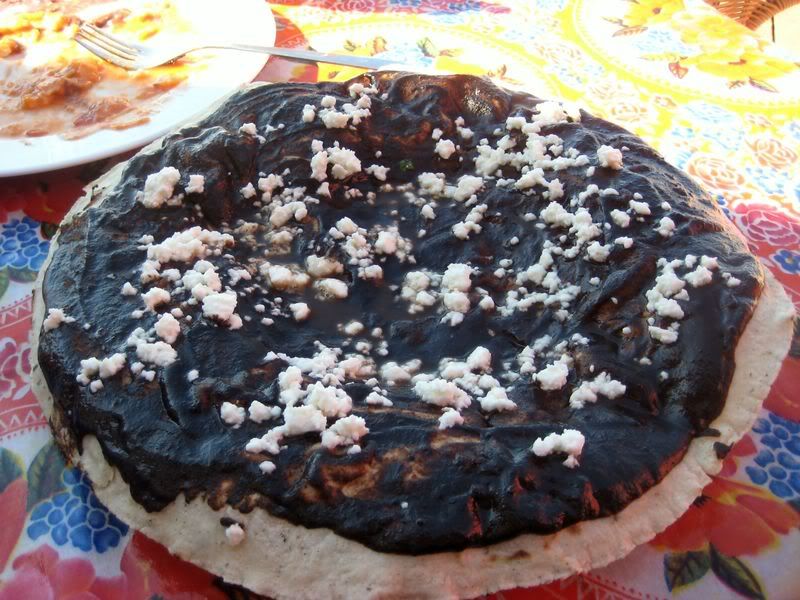 Estofado de pollo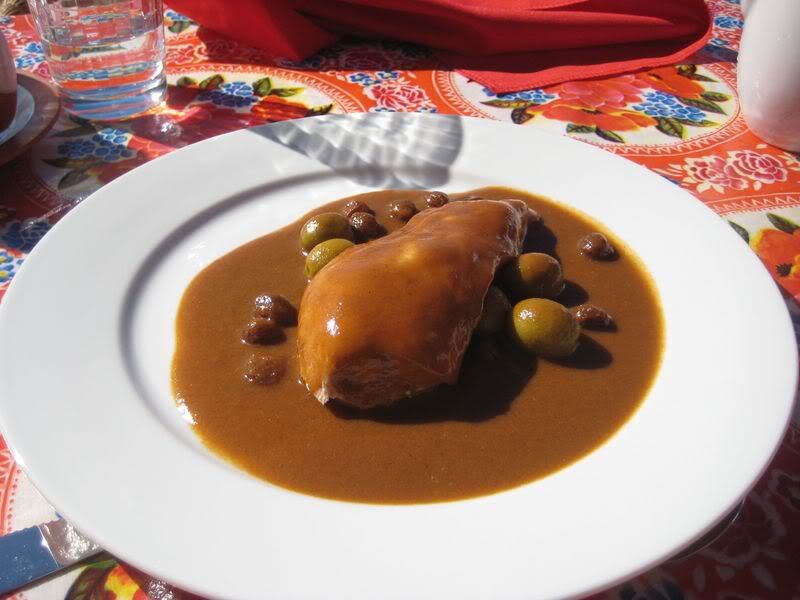 Chessecake with Oaxacan Chocolate
The Mole Negro Tamale with its perfect masa, balanced with the sweet and spicy Mole Negro, was worth the trip alone. The Oaxacan coffee and hot chocolate are also not to be missed.
While enjoying some Mezcal I was delighted to try the accompanying Maguey worms. Gusanos de maguey (chinicuiles) are edible worms that live in the maguey and agave plants. They are considered a delicacy and are often crushed in a spicy red salsita which is the wonderful concoction I was served.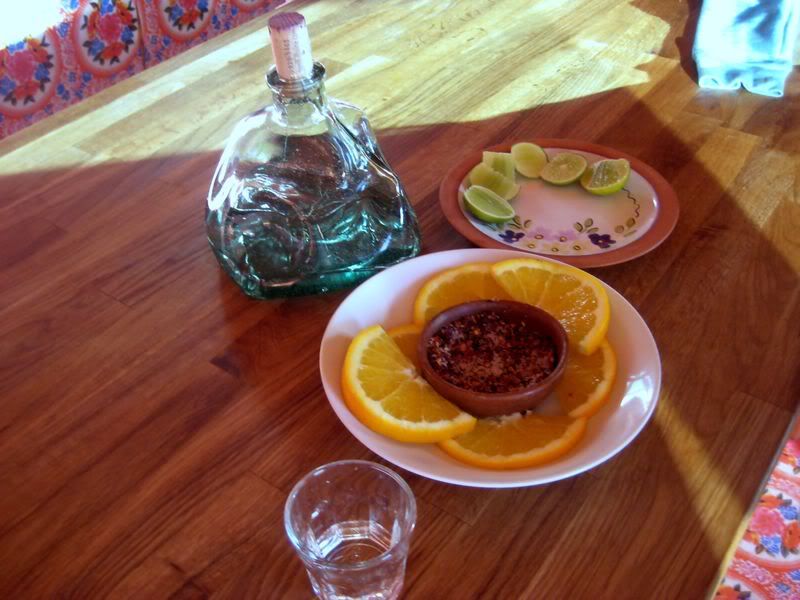 Mezcal not your thing? They have access to a large variety of Baja wines from the wine cellar at Viento. For those interested El Viento has a wine club on Friday nights.
Come taste Oaxaca in a beautiful coastal setting.
Opened Wednesday - Friday 1pm - 10pm
Saturday 8am - 10pm
Sunday 8am - 5pm
KM.104 Scenic Highway 1 No 5826 El Sauzal, Ensenada BC MexThe video I made of this wonderful coastal setting
*******************************************************************************