With literally thousands of taco options in Tijuana its hard to find one taco establishment that stands above the rest. As far as I'm concerned a long time favorite of mine Tacos
Salceados
, or "La
Ermita
" as referred to by locals, is the pinnacle. I'm not talking about your average everyday street tacos. I'm talking about taco art, and it does not get much better than this.
The experience here is unique. The open kitchen allows you to watch all the action up close and personal. You can witness line cooks all responsible for a particular area in the production of your taco. It starts with the thick fresh hand made tortillas and ends with the Master Chef(Marcos)putting the finishing touches on your taco.
The Master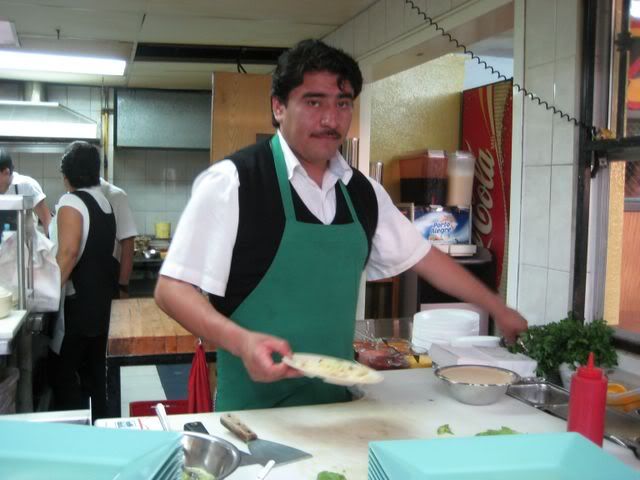 Omakase
is the expression used at sushi restaurants to leave the selection to the chef, and its exactly what I do here.
Omakase
for tacos you say? On a recent visit I was pleasantly surprised by the artistic performance of the chef. The result was an innovative creation of mouthwatering goodness.
Salmon, jalapeno, cheese, mushrooms, topped with various house made salsas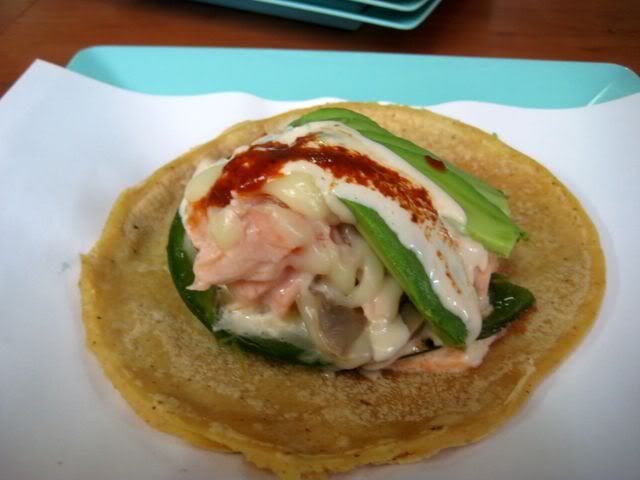 New York Steak and Shrimp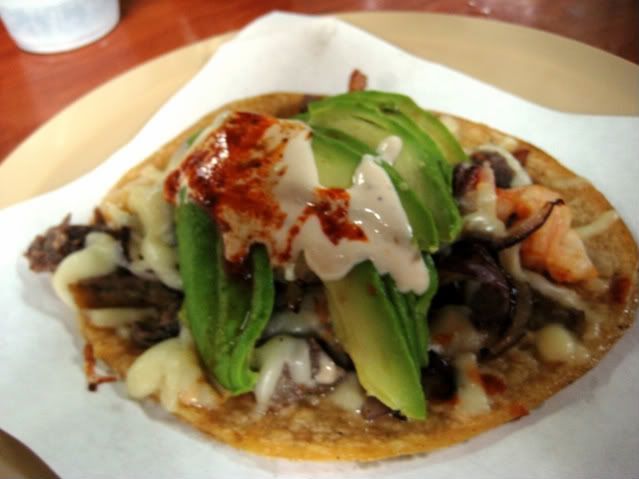 The menu offers many choice fillings for your taco, I advise expanding beyond the
carne
asada
taco and ordering some of the interesting combos. They offer more than just tacos, but the tacos are the reason I come here. In addition to the variety of tacos they have over 30
extraordinary
house made salsas to choose from.
Tacos
Salceados
also happens to be the originator of the
Quesataco
. The creation of the
quesataco
starts with flakes of cheese spread across the flat iron stove. Your choice of cuts are then lined down the middle and then ultimately encased in the crisp golden cheese. The stuffed crisp cheese roll is then placed in a fresh thick tortilla, and topped with house dressings and avocado. Leaving here without trying one would be a crime.
Shrimp
Quesataco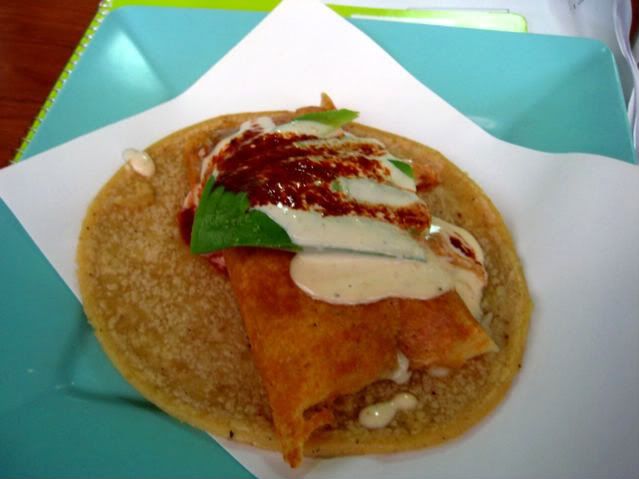 And the ultimate creation shrimp/pineapple Taco Dulce
.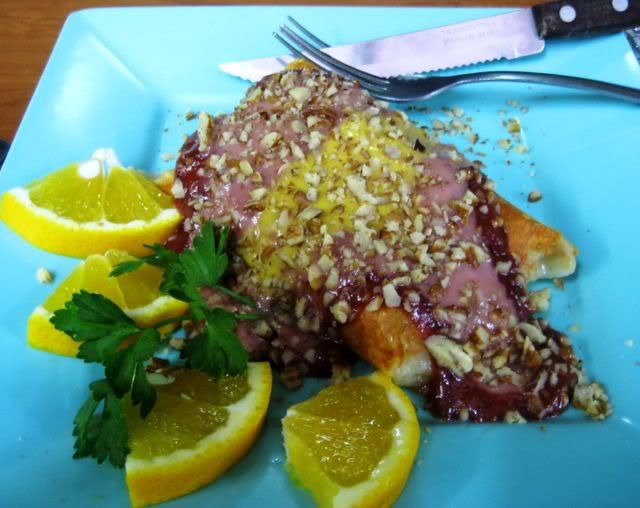 Tacos
Salceados
is just a 10 min ride from the border and is located at 30-A,
Avenida
Ermita
-
Norte
,
Fraccionamiento
Santa Cruz La Mesa, Tijuana. Major cross street Blvd
Agua
Caliente
and
Avenida
Ermita
. Closed on Tuesdays.Open from 6 p.m. to midnight 6 days a week. Prices are very reasonable coming in about 10 dollars a person.
Here is a video I put together of the taco mastery,enjoy!
****************************************************************************