Those familiar with Tijuana establishments Guiseppi's, Casa Plascencia, Villa Saverio's and Chula Vistas Romesco will be pleased to know of the newest addition to Familia Plasencia "Erizo Cebicheria".Erizo has been opened for just one week and is located in the affluent neighborhood of Chapultepec. Open daily from 11-7 Erizo is a perfect spot for a casual lunch, especially for you ceviche lovers. I would describe the Menu as Baja Peruvian fusion. Many of the ceviches are Peruvian influenced which explains the spelling "cebiche" in the their name. Some ceviches can be ordered as tostadas, and the specialty's by the plate. Highlights of my recent visit included...
Mesquite grilled Oysters in butter ponzu/chili serrano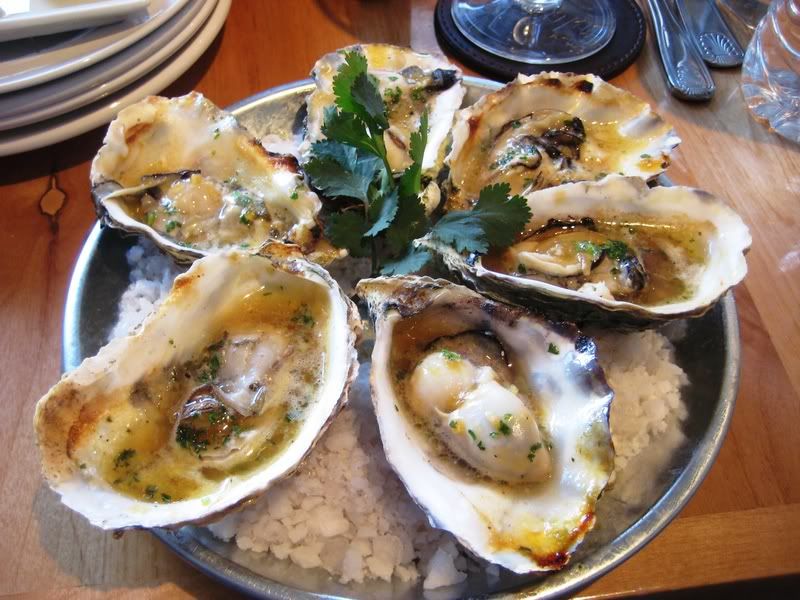 Chili Gurreos stuffed with Crab and Shrimp (Toritos) with soy, citrus , and serrano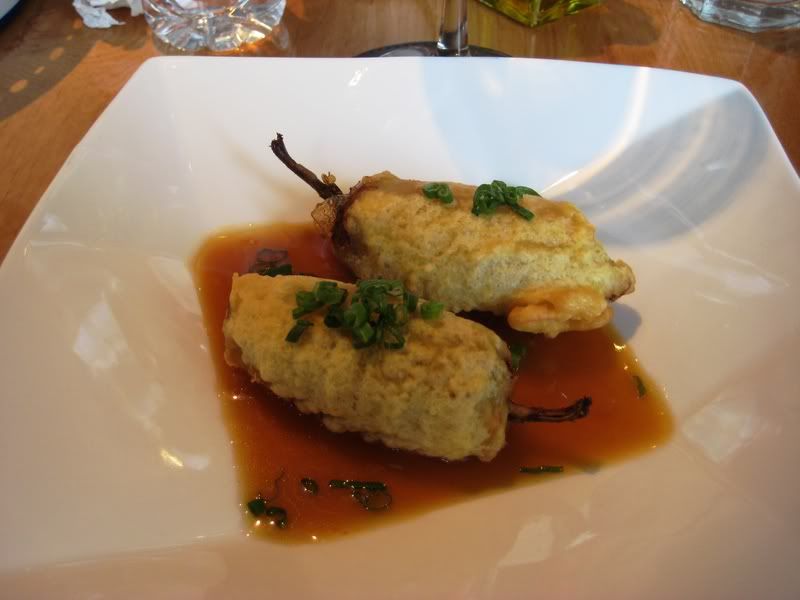 Green shrimp ceviche tostada. Chile serrano, chili habanero, cilantro, avocado, and red onions
Shrimp calamari dried mango ceviche tostatda. Toasted coconut chili habenero, cocunut milk, tamarindo, penut, and scallions.
This is listed as a plate on the Menu but they were kind enough to let us sample a tostada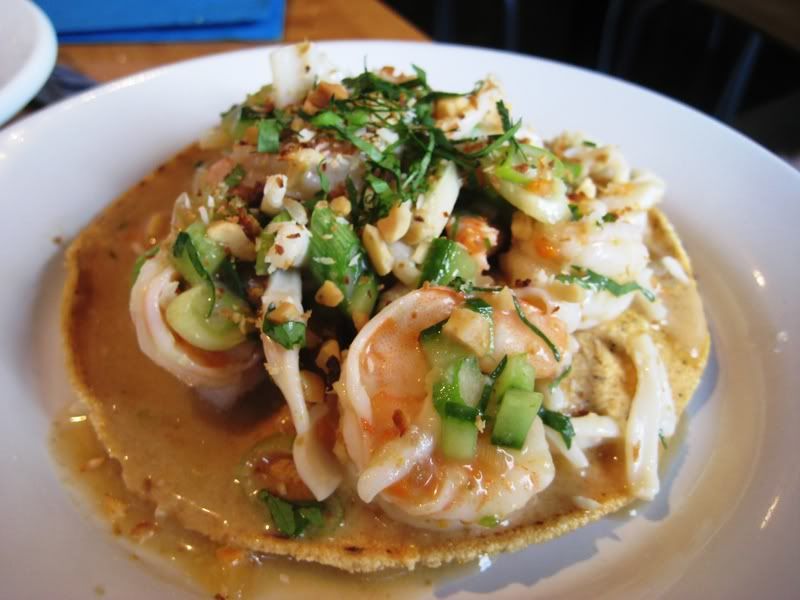 Some very exciting dishes indeed. I usually pick a stand out but everything I had here was perfect. The exotic combination of the shrimp calamari ceviche is unlike any other flavor combo Ive had, simply amazing! If that's not enough to excite you, perhaps you need a shot of
Leche De Tigre (Tigers Milk)
, a favorite amongst Peruvians for hangover cure. It certainly packs a punch of vigor.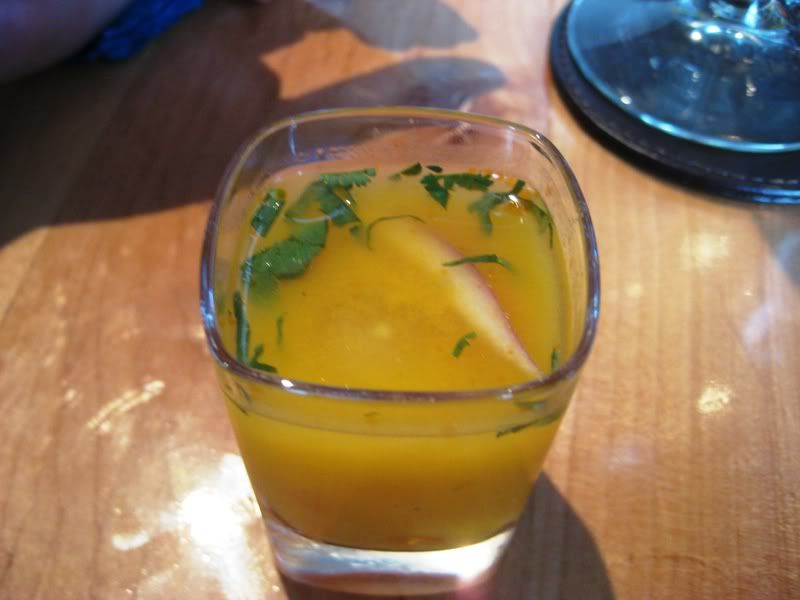 To complement the exciting menu they offer a selection of premium local beers and wine. The decor is clean and simple and the kitchen is open. Some menu items are written on a chalkboard and they also have an extensive paper menu. The service is what you expect at Villa Saverios (exceptional )and the value is hard to match.
Erizo Cebicheria Located in the same center as Caffe Saverios and walking distance(3 Blocks)from Villa Saverios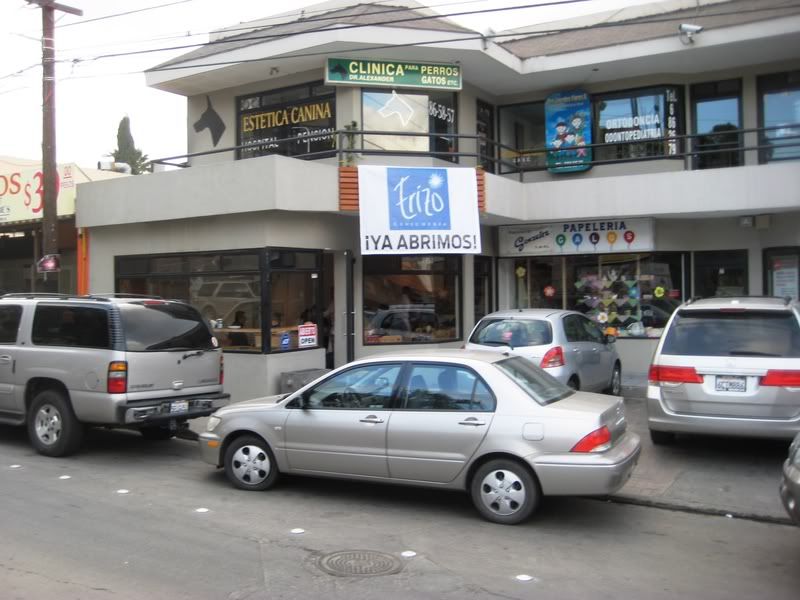 Ave Sonora No 3808-11 Major Cross street Blvd Agua Caliente Tel 686-1564